Moda Center | Portland, Oregon
The pop-country sensation, Walker Hayes, who got the world singing 'fancy like, oh! just announced the Glad You're Here Tour with a stop at Moda Center on Friday, 11th of November 2022. From humble intimate venues, he's set to embark on his first headlining arena tour this 2022 after taking the world by storm with his irresistibly catchy hit "Fancy Like". Be part of Walker Haye's milestone at the Glad You're Here Tour by booking those tickets now!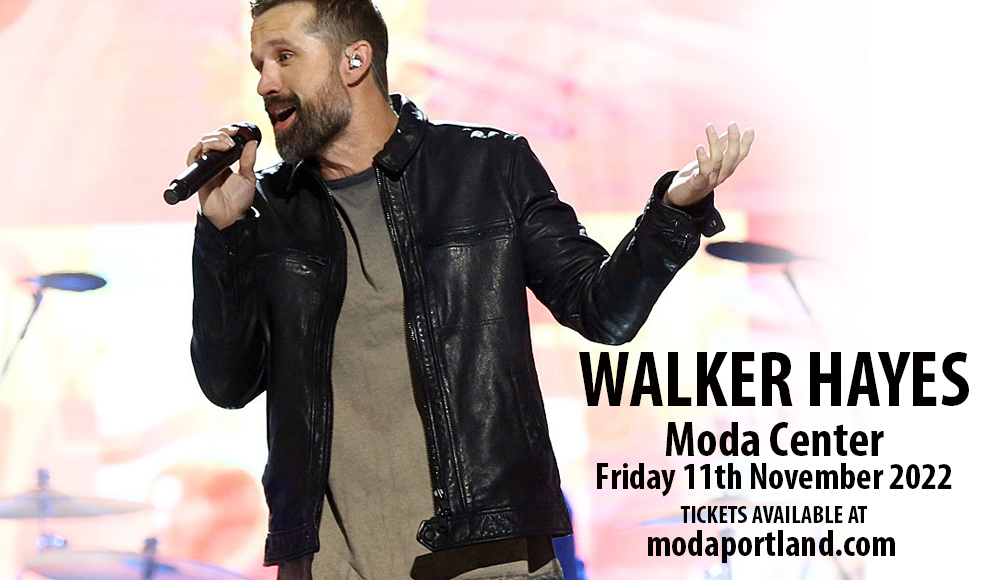 Walker Hayes is definitely glad to catch his fans join the crowd at his first-ever headlining arena tour, the Glad You're Here Tour. "I can't believe that we are playing arenas," said Hayes. "It's mind-blowing how our team is growing, how the crowds are growing, and how the music continues to connect with my audience. I'm just so grateful."
Though he seems like a new name to the world's ears, Walker Hayes traces his early footprints in the music industry to 2005 when he moved to Nashville with his wife, hoping to become successful in the country scene. He started out landing songwriting gigs. He dropped his debut single "Pants" in 2010, hitting #40 on the US Country charts.
He released a couple of singles the next few years including "Why Wait for Summer", "Pimpin' Joy", "90's Country", "Don't Let Her", "Trash My Heart", and "You Broke Up with Me".
In 2021, he dropped his fifth EP "Country Stuff" featuring the single "Fancy Like". The single became a viral hit, hitting #3 on the Billboard Hot 100, and #1 on the Hot Country Songs chart. "Fancy Like" led to Hayes' global domination. The single became part of his third studio record "Country Stuff the Album" which also featured hit singles "U Girl" and "AA".
"Fancy Like" bagged nominations for "Favorite Country Song" at the AMAs, "Best Country Song" at the Grammy Awards, "Top Selling Song", "Top Viral Song" and winning "Top Country Song" at the Billboard Music Awards.
On his newest album, Hayes collaborated with contemporary Christian band MeryMe for a remake of his track "Craig". Hayes told Billboard that Bart Millard of MercyMe expressed that not many people have heard the song, suggesting a remake together. "At first it was just going to feature Bart, but he suggested making it an entire MercyMe collaboration."
Amassing a big new audience, Walker Hayes is set to embark on his first headlining arena tour named the Glad You're Here Tour. It shares the same name with his book, written by friend Craig Allen Cooper. The country star is definitely 'glad you're here to share this milestone with him. Get those tickets 'fancy like, oh! now while they're hot!