Moda Center | Portland, Oregon
You heard right!! After the success of their 2018 tour together, Weezer and Pixies are hitting the road together once again in 2019, coming to the Moda Center on Saturday 6th April 2019 for a show that will draw audiences from all over to Portland!! Don't miss out – get your tickets to this once-in-a-lifetime show with two of the worlds biggest ever rock acts NOW while they last!!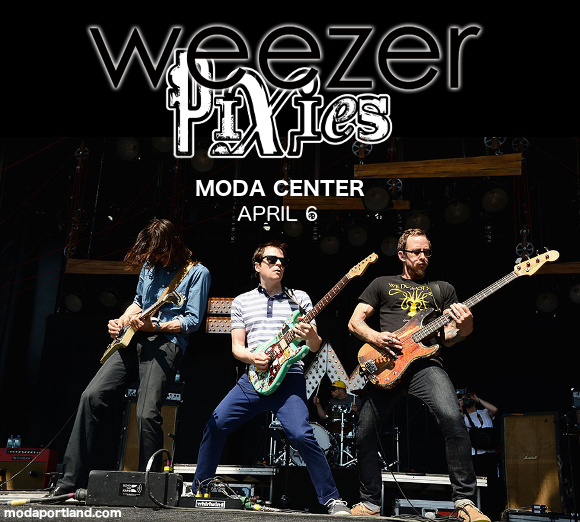 Currently comprised of band members Rivers Cuomo, Patrick Wilson, Brian Bell, and Scott Shriner, Weezer emerged from California in 1992 and released their self-titled debut (which became known as "The Blue Album," after releasing self-titled albums became a theme of theirs) in 1994. With the hit music videos for "Buddy Holly", "Undone – The Sweater Song" and "Say It Ain't So," "The Blue Album," launched Weezer into the public spotlight. Now, the band are on tour with their eleventh album, the stunning "Pacific Daydream," described by NME as "all carefree, expertly crafted pop, free of irony and all the better for it. Lock the doors, crack open a cold one, and enjoy an endless summer with Weezer."
And there's more yet – the band have promised that their next self-titled work, "The Black Album," is on the way. What are you waiting for?? Grab your tickets to see them today!!