Moda Center | Portland, Oregon
The US's largest annual Christian Music Tour, Winter Jam, is back, bringing you CCM's biggest artists, including hiphop superstar Lecrae, Grammy Award-winner and Third Day frontman Mac Powell, Andy Mineo, Building 429 and many more! Winter Jam comes to Moda Center on Friday 17th November 2017!
"For the past seven years, we've been honored to bring Winter Jam to the West Coast," said Eddie Carswell, tour creator and NewSong co-founder. "Every year has been a step of faith, as we are committed to sharing these great artists and the Gospel message nationwide."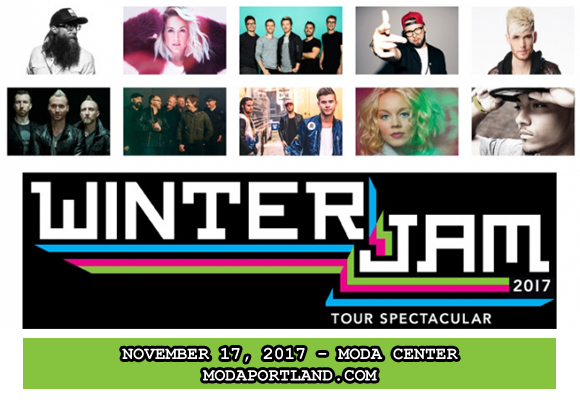 Originally known as "January Jam", and started in 1995 by celebrated contemporary Christian music group NewSong, Winter Jam is the United States' largest annual Christian Music Tour. According to Pollstar's 2011 Worldwide First Quarter Ticket Sales "Top 100 Tour" chart, the first quarter of 2011 saw Winter Jam outselling Bon Jovi, U2, X Factor Live, Lady Gaga, Brad Paisley and Justin Bieber. Traditionally, the tour features contemporary Christian music artists of all genres, stunt and/or comedy performances and a tour speaker, with this year's jam featuring Lecrae, Mac Powell, Andy Mineo & Building 429.