Moda Center | Portland, Oregon
An exciting night awaits rap and hiphop fans in Portland this Thursday, March 30, as the Poppin' bars of US's fastest-rising rapper Yeat will fill the Moda Center at the Rose Quarter. The 22-year-old rapper's chart-topping singles and hard-hitting live shows are guaranteed to have fans singing along to both his old and new tunes. His songs "Money So Big," "Gët Busy," "Turban," "Twizzy Rich," and many others have appealed to hiphop fans all over the world — and will definitely excite his hometown fans as well. Score your tickets today and prepare to immerse yourself in Yeat's catchy beats, auto-tuned flows, and scene-stealing bars. Do not miss this, as Yeat is about to bring the house down. Get your tickets by hitting the "Get Tickets" link.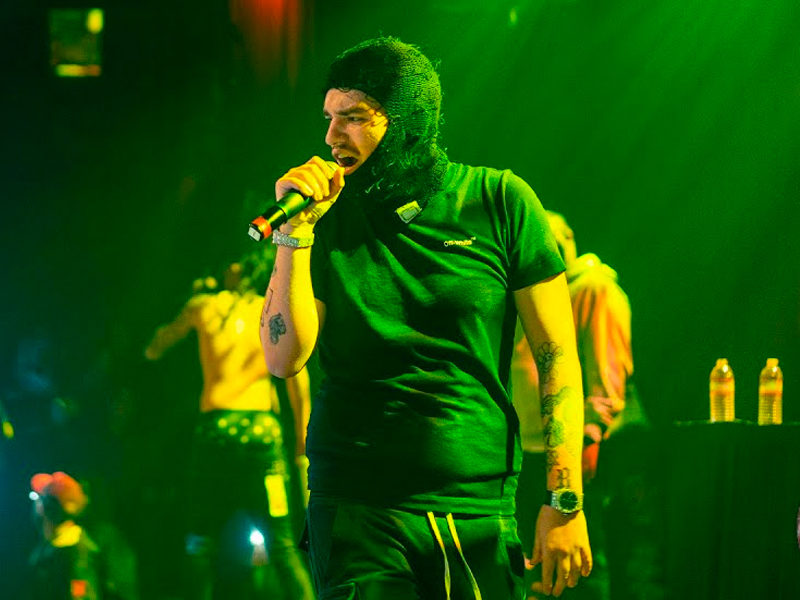 The 22-year-old Noah Oliver Smith, professionally known as Yeat, is an American rapper and record producer who started his career in 2015 and is quickly rising along with other mainstream media artists today. Although starting his career by releasing music online didn't gain much traction, his first official mixtape, "Deep Blue Strips," released in 2018, earned him a spot on the media rapper scene. He was able to attract attention on Tiktok when he released "4L," notably containing "Sorry Bout That" and "Money Twërk," which enabled him to reach viral success online.
Fellow rappers like Drake and Lil Yachty even referenced Yeat's song "Gët Busy" when it went viral and attracted considerable media and fan attention upon its release with its iconic use of church bell sounds.
It took a while, but Up 2 Më, released in September 2021 and became a success when it made its way to the Billboard 200, reaching a whopping number 183. Earlier that year, he released his single "Still Countin'." along with a music video directed by Cole Bennet. On September 2, 2022, Yeat released "Talk," a single from his Lyfë album, released a week later on September 9, and peaked at number ten on the Billboard 200.
Follow Yeat as he embarks on an exciting tour for his new "2 Alivë" album this year. Join him on an epic party as he visits Moda Center this March 30.