Moda Center | Portland, Oregon
Fans of the two-time Grammy Award and Dove Award-winning singer/songwriter Zach Williams will undoubtedly feel the love and Christian camaraderie this April 1 at the Moda Center as the famous singer performs live in a Christian worship concert. The "There Was Jesus" hitmaker will be joined by the Nigerian-born artist Blessing Offor in an evening filled with meaningful praise and worship songs. Join thousands of believers in singing along to Williams's new songs from his latest album. Let his magnificent voice and powerful storytelling take you closer to the love and faithfulness of the Almighty Father. Secure your tickets now. Click the "Get Tickets" link for a safe and fast transaction.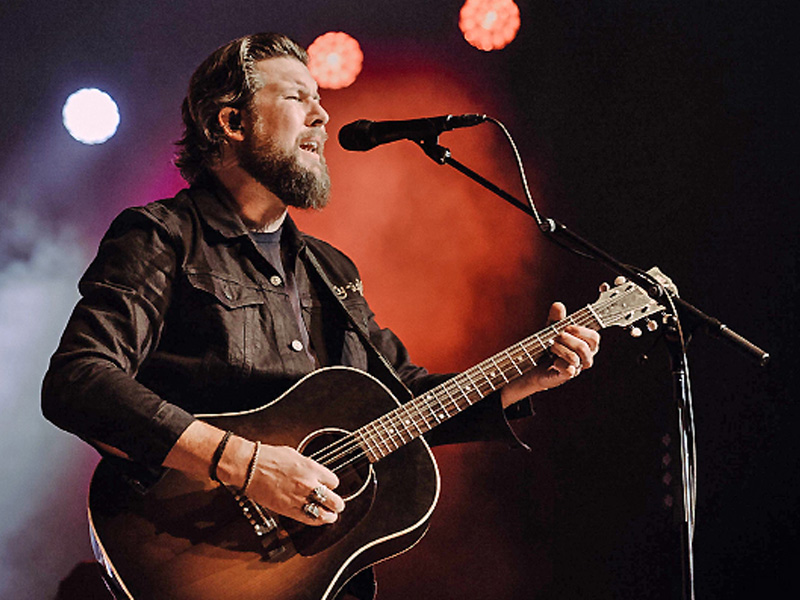 Zach Williams' music has always been powerful and emotional, and it is clear that his faith is a major inspiration to him. Williams was a lead singer of a rock band before he found his calling as a Christian rock musician. In 2012, the band he was into got disbanded. From then on, Williams focused on creating music that reflected his newfound faith and the lessons he learned from the Almighty. After that, he started a church band called Zach Williams and the Brothers of Grace. In 2014, they dropped an EP called "Shine a Light" under their independent label.
The Christian singer-songwriter then went on to pursue a solo career for the next two years. He inked a deal with the respected Christian record label Provident Label Group – Essential Records. The first single from his debut album, "Chain Breaker," went straight to the top of the Hot Christian Songs Chart and the top ten on Christian radio. He released his second album, "Rescue Story," in 2019. With the help of superstar Dolly Parton, his song "There Was Jesus" reached the top spot on the US Christ Airplay, US Christ AC, and US Christ Digital charts. Williams currently holds two Grammys for "There Was Jesus" and "Chain Breaker," which he won for "Best Contemporary Christian Music Album" and "Best Contemporary Christian Music Performance/Song," respectively. In addition, he has two platinum and two gold certifications for these monumental singles.
This year, the Dove Award-winning singer-songwriter released another album entitled "A Hundred Highways." Critics and fans are already raving about how the album shows Williams' faith, as each song is built on the cornerstone of his unchanging love for Jesus Christ. "This record feels more like me than anything else I've done," Williams said in a statement. "It's the most 'Zach' record I've made. I wasn't concerned about if it fits in any certain pocket, I just wrote about my life experiences and the things I'm feeling and living," he exclaimed.
This April, Portland fans will be fortunate to witness Zach Williams perform his new songs live as he brings his "A Hundred Highways Tour" to the Moda Center. Catch him this 1st of April at Portland's famous venue with the rising Christian singer Blessing Offor. The Nigerian-born singer-songwriter will be the supporting act of Williams in this praise and worship concert that will be a celebration of your love for the Almighty Father. Get your tickets today by hitting this site's "Get Tickets" link.