Moda Center at the Rose Quarter | Portland, Oregon
EVENT POSTPONED (date TBA). Hold on to your tickets! They will be valid for the new date once announced.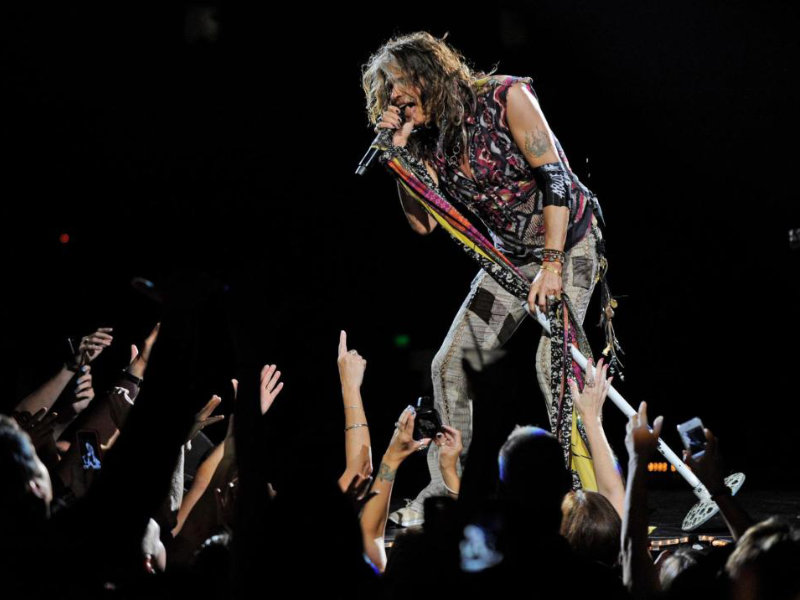 Aerosmith are just about to put down their guitars, mics, and drums, but before they do, they're giving it one last blast on an extensive North American trek that will take them into 2024. The Peace Out Tour is going to be one helluva ride as the band celebrates over five decades of hitmaking, and they will be making a stop at the Moda Center on Saturday, November 25, 2023. Known for their wild stage presence and high-energy performances, fans can expect nothing less than an unforgettable experience as they bid farewell to one of the most iconic rock bands of all time. Joining them will be special guests, The Black Crowes, and each one on their own has the ability to draw huge crowds, but combined, tickets will sell out extremely quickly. You must purchase yours right here and now before it is too late. Click the "GET TICKETS" button and secure your spot so you don't miss out.
In 1970, a little known rock band formed in Boston whose influence on music would be so significant that they would eventually dominate the genre. Their musical style is heavily grounded in blues and hard rock but also has a lot of elements of glam and heavy metal.
Commonly called "America's Greatest Rock and Roll Band" or "the Bad Boys from Boston," their beginnings started with Joe Perry and Tom Hamilton, who created a band called "the Jam Band." Later, they would meet up with Tyler, Kramer, and Ray and form the band Aerosmith in 1970. They would have to wait for another five years before they would see commercial success.
Lots of hard work, a resolute touring schedule, and their third album, "Toys in the Attic," would propel them into the stratosphere. The Rock and Roll Hall of Fame actually lists "Toys in the Attic" as one of the 500 songs that shaped rock and roll, alongside "Walk this Way" and "Dream On." The album is also regarded as one of the greatest rock and roll albums of all time. With time, they created more and more hit albums, such as 1976's "Rocks," 1977's "Draw the Line," 1979's "Night in the Ruts," and 1982's "Rock in a Hard Place."
While the 80s were a difficult time for the band, they managed to get back into the spotlight and stay there, and by 1993 they had released their eleventh album, "Get a Grip," and carried on releasing albums right up until 2012. All told, they have created fifteen studio albums.
Not only have they been involved in the music industry, but they have also made appearances in films and videogames. They have appeared in Sgt. Pepper's Lonely Hearts Club Band, The Simpsons, and Be Cool. Aerosmith have also had their own videogames, such as Revolution X, Quest for Fame, and Guitar Hero: Aerosmith.
They have toured extensively too, having completed forty-two tours, and now on their forty-third and final tour, they're pulling out all the stops to make sure it is an incredible event worthy of their name. They're also bringing along special guests, The Black Crowes, with them.
It's going to be a fantastic event, and fans of rock are already licking their lips with excitement. Expect tickets to sell out very quickly, so grab yours right here and now before it is too late.