Moda Center at the Rose Quarter | Portland, Oregon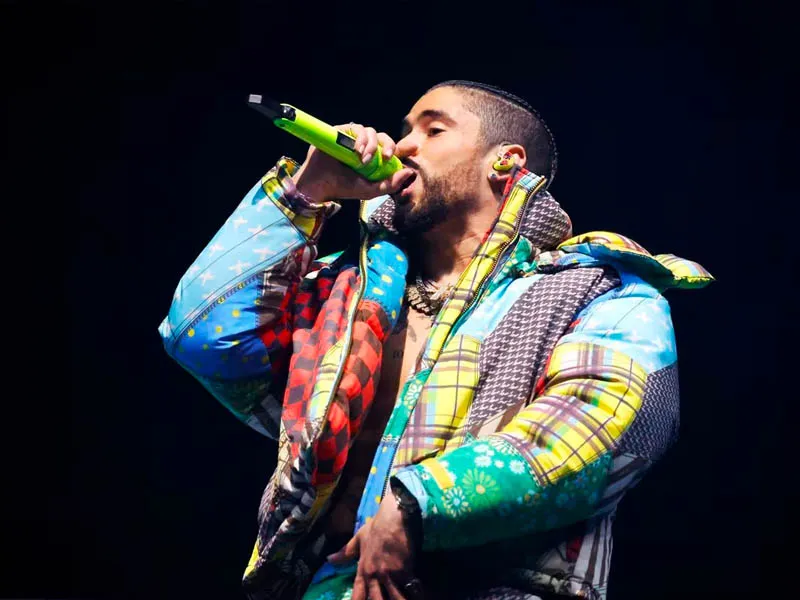 Are you looking to catch the most high-powered and noteworthy Latin hip-hop extravaganza?! If your answer is yes, then you are in for an excellent spring season! Latin music's biggest hip-hop icon, Bad Bunny, finally announced his return to the stage, and fans are now scrambling on how to get tickets! The Most Wanted Tour is slated to hit over 30 cities in North America, and it will be conquering nothing but state-of-the-art arenas, such as the Moda Center! Yes, you read that right! Bad Bunny will be making his way to Portland, Oregon! On Thursday 7th, March 2024, Puerto Rican hip-hop powerhouse Bad Bunny will entertain Portland fans with his phenomenal hits! Expect the award-winning performer to belt out iconic staples, such as "Mayores," "Krippy Kush," "Vuelve," "I Like It," and many more! Aside from earlier releases, Bad Bunny is also set to perform songs from his latest album, Nadie Sabi Lo Que Va a Pasar Mañana! Enjoy the best of modern Latin music as Bad Bunny conquers the Moda Center this spring! Tickets to his show on Thursday 7th, March 2024, are now available!
You can just imagine the excitement of Bad Bunny's fans for his upcoming trek. It has been two years since the multi-award-winning performer went on a headlining tour. This spring, Bad Bunny makes his way to Portland, Oregon, to deliver his massive hits at the Moda Center. Fans can look forward to a plethora of iconic staples, fan favorites, sensational covers, and many more surprises. Bad Bunny's concerts have always been a visual and aural treat, and this 2024 trek is no exception! Expect a groundbreaking production with top-tier Latin music as Bad Bunny lights up Portland's most famous indoor arena.
He is currently the biggest name in Latin hip-hop music, and there is no denying that his upcoming outing, The Most Wanted Tour, is anticipated to break records! Bad Bunny has been an influential force in the Latin circuit since the release of his debut effort X 100pre. The album made its phenomenal debut on the Billboard charts, topping the Top Latin Albums and peaking at number 11 on the Billboard 200. Since the incredible success of his first album, Bad Bunny has consistently topped the charts with his subsequent releases. His recent three albums, El Ultimo Tour Del Mundo, Un Verano Sin Ti, and Nadie Sabi Lo Que Va a Pasar Mañana, all went to number 1 on the Billboard 200 and Top Latin Albums. Bad Bunny's exemplary work in music has earned him numerous accolades, including six American Music Awards, 40 ASCAP Latin Awards, countless Billboard Music Awards, three Grammy Awards, and nine Latin Grammy Awards.
Fans can anticipate a great evening as Bad Bunny delivers top-notch entertainment at world-class venues such as the Moda Center. The indoor arena, which can hold up to 20,000 spectators, has been home to the city's most exciting events. Attendees are guaranteed a fuss-free evening thanks to the venue's excellent facilities, great customer service and location, and easy accessibility. Moreover, Bad Bunny's concert is sure to bring in the trailblazers in lights and sound technology. It is truly the most exciting Latin music concert of the season, and it would be a shame if you missed this one!
So hurry and score your tickets now to see Bad Bunny at the Moda Center on Thursday 7th, March 2024! Tickets are now available through the Get Tickets link!