Moda Center | Portland, Oregon
Sensational Latin group Banda MS is once again hitting the road to entertain thousands of fans across North America! The incredible band, known for performing phenomenal Mexican regional music, will light up the Moda Center in Portland, Oregon! Prepare for electrifying hits and fan favorites as the Sinaloense masters deliver their high-energy set on Saturday, 23rd September 2023! Last year, the band was one of the headliners at the historic Vive Latino festival in Mexico. Approximately 100,000 fans attended the show! Regarded as one of the top Latin performers worldwide, Bands MS is an act not to be missed! So hurry and score tickets now!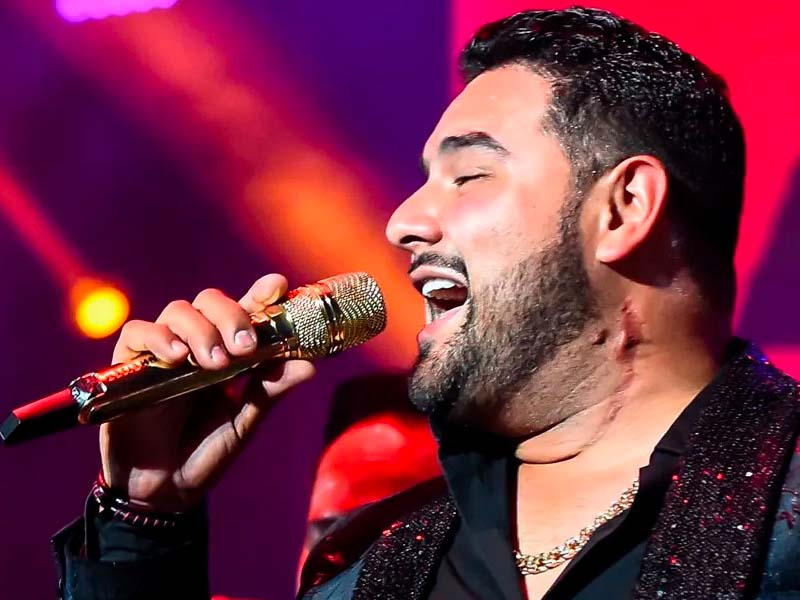 Banda Sinaloense MS de Sergio Lizarraga, or Banda MS for short, is a sensational 16-member group that performs regional Mexican music. Their songs are unique to the State of Sinaloa, which traditionally is a mix of ranchera, cumbia, corridos, bossa nova, polka, salsa, and more. The musical instruments often used include clarinet, tenor saxophone, trumpets, drums, and timbales.
Banda MS originated in Mazatlan, Sinaloa, in 2003. The group was formed by brothers Sergio and Alberto Lizzarraga. Together, they recruited several more members until completing the line-up. Since their debut, the group has been joined by several esteemed musicians from other well-known bands, such as Banda La Costena and Lo Roginal Band el Limon. Accomplished singer Julian Alvarez also sang for the band until 2007.
Over the years, Banda MS dropped numerous notable studio albums, including their debut work, No Podras. The album received wide acclaim and helped bring Banda MS' popularity to new heights. The album spawned several phenomenal recordings of "A La Luz de Las Estrellas," "Agárrense Federales," and "Suata," all written by band member Oswaldo Silvas.
Thanks to their exemplary work and dedicated fan base, Banda MS earned numerous accolades, from Billboard Latin Music Award, Billboard Music Award, and iHeartRadio Music Award. In 2021, they won the Favorite Latin Duo or Group at the American Music Awards.
See Banda MS' amazing set at the Moda Center on Saturday, 23rd September 2023! Tickets are now available!