Moda Center | Portland, Oregon
There's a lot to celebrate for Depeche Mode devotees. New tour dates in North America have been added due to the band's success with their latest single, "Ghots Again," which is taken from their upcoming studio album, "Memento Mori." You can expect to be completely enthralled by the charismatic lead singer Dave Gahan and those incredible synths at the Moda Center on November 28, 2023. This, without a doubt, will be a sensory overload, and you will be the happiest person on the planet. Tickets can be purchased by clicking the "Get Tickets" button, but you'll have to act fast because they're selling out fast.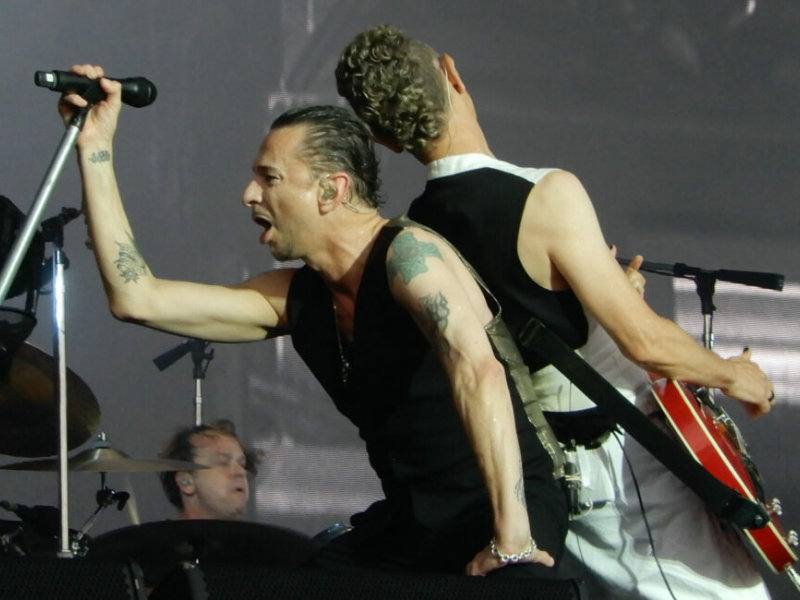 In the wake of the release of their new studio album, Momento Mori, Depeche Mode have announced a world tour for 2023. This performance will be better than any other of Depeche Mode's, which is saying a lot as they have extremely high standards. The group's name hints at the ideology they hope to promote through their music—a strong message to deliver, and boy will you enjoy every minute of it.
They've been successful for so long because they have an amazing live performance and a complete command of the synth pop genre. Since their debut in 1980, the band has released 15 studio albums and over 400 songs, including the radio staples "Just Can't Get Enough," "Personal Jesus," "Enjoy the Silence," "Never Let Me Down," and "Ghosts Again." Like fine wine, these guys just seem to get better with age.
Their incredible, one-of-a-kind style will have you begging for more song after song, and they have a long history of success for good reason. Attending this show is, quite simply, one of the best things you can do for yourself this year. Quickly join the ranks of the most ecstatic fans on the planet by clicking "Get Tickets."