Moda Center at the Rose Quarter | Portland, Oregon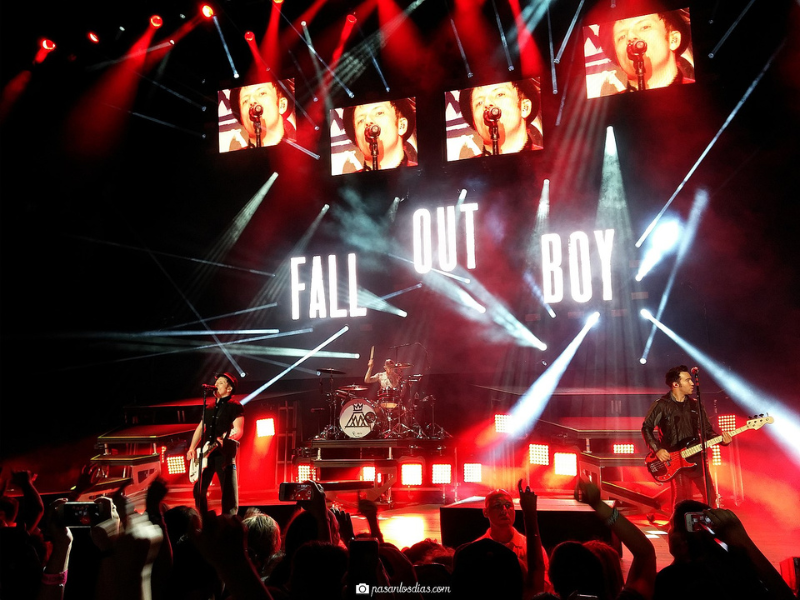 If you missed the first leg of Fall Out Boy's "So Much For (Tour) Dust" trek, we have fantastic news for you! The multi-platinum selling rock band is gearing up for another round of shows around the United States this 2024. So, get ready to watch your favorite band live as they perform songs off their latest album So Much (For) Stardust - it's going to be absolutely epic!
So Much For (2our) Dust is an all-new 20+ date run across the United States, including a highly anticipated stop in Portland, Oregon. The band will perform live at the Moda Center on Wednesday, the 28th of February, 2024. Plus, a very special band is joining them on the tour - Jimmy Eats World!
This is going to be one of the highlights of 2024, so be sure to be there! Tickets to Fall Out Boy's tour are on sale right now. Go ahead and secure yours by clicking 'GET TICKETS' before the show sells out!
Fall Out Boy is one of this generation's biggest rock bands. They've shaped the rock genre and have influenced more rising talents than you can count. The band's been around for over two decades. Their debut album "Take This To Your Grave" was an underground success and pushed the band further into industry fame. The album was cited as one of the most influential albums in pop-punk during the 2000s.
Earlier this year, the rock band released their latest album, "So Much (For) Stardust," and made an appearance on Taylor Swift's "Speak Now (Taylor's Version)." After releasing their album, they immediately kicked off the So Much For (Tour) Dust tour in June of 2023. The tour took the band across major cities in the United States, and the band will continue to play shows around the world, including Europe and Asia.
The first leg of the tour received nothing but rave reviews from every critic! The Dallas Observer said, "Fall Out Boy gave us more than we bargained for with a genre-defying, sensational show… The highlight of the evening came when the stage was stripped down, the backdrop dimmed and the lighting rigs lowered, creating the illusion of an intimate club reminiscent of the ones where Fall Out Boy played during their formative years. Fall Out Boy's flawless performance of their timeless anthem, "Grand Theft Autumn," reminded us of the lasting impact of their music."
Meanwhile, the Chicago Sun-Times said their epic sold-out hometown concert was "the loudest concert Wrigley's ever had." The fantastic run Fall Out Boy had in the first leg of the US tour left fans wanting more. Many were left heartbroken due to tickets being sold out and not being able to come to the show.
But don't worry - they're coming back in 2024! Catch Fall Out Boy when they land in Portland, Oregon! The band is going on a second leg of their US Tour - So Much For (2our) Dust. It's a 20+ date run across the United States. So grab your chances as soon as you can! You don't want to miss out on this epic concert by Fall Out Boy! Tickets are on sale right now, so hurry up and purchase yours by clicking 'GET TICKETS.'