Moda Center at the Rose Quarter | Portland, Oregon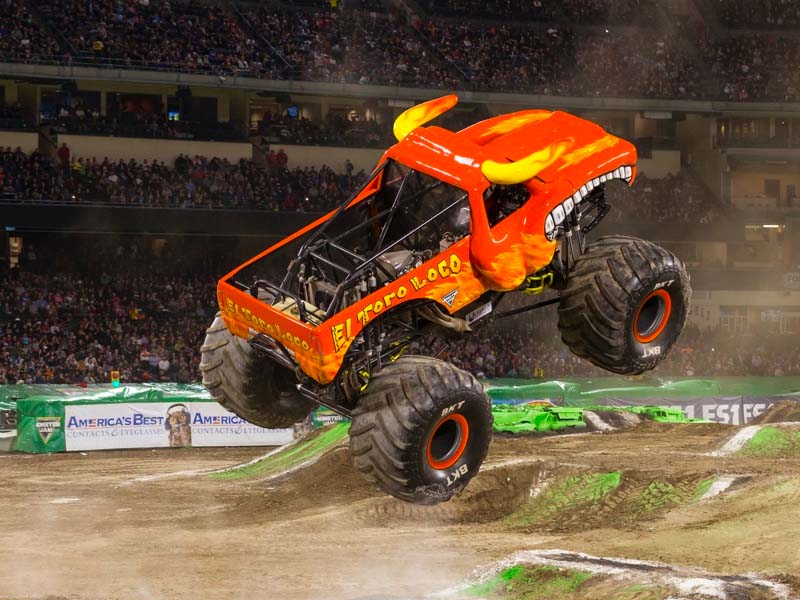 This coming spring, you better watch out for some high-flying, car-crushing ground-spinning monster trucks! The world's best monster truck exhibition is coming to Uncasville, Connecticut, and it's set to have some incredible festivities for spectators! On Sunday, 3rd March 2024, Monster Jam comes to light up the Moda Center! Get ready for some summersaults, crazy crashes, and jaw-dropping stunts as your favorite monster truck delivers a once-in-a-lifetime showdown at the massive arena! Aside from stunts, guests will also get their adrenaline rushing with the full-throttle race! Can you imagine 12,000-pound monsters tearing up the track for that grand prize? We totally can! So don't miss this opportunity to see your favorite beasts and their drivers battle it out at the Moda Center on Sunday 3rd, March 2024! Tickets are now up for grabs, so secure yours now before they're gone!
The world's most exciting automobile showdown is no ordinary car show. Monster Jam brings in gargantuan, 12,000-pound trucks that will participate in several competitions. Seeing these trucks up close and in person will definitely get you some adrenaline rush. Mind you; these mean machines are loud, colorful, and impressive – it's every little boy's dream! So if you're feeling a little adventurous and want to witness an automobile debauchery, the Monster Jam event at the Moda Center should be on your bucket list!
Monster Jam has been an ongoing live motorsport event since 1992. The spectacles are wild, exhilarating, loud, and unmatched in terms of entertainment. The show brings massive trucks modified to withstand incredible crushes, tosses, and turns and run over large obstacles like irregularly shaped ramps or even a pile of junkyard cars. These trucks, aside from being large, are also extremely powerful.
Some of Monster Jam's most iconic trucks include Bigfoot, Monster Mutt, Kraken, Jurassic Attack, Carolina Crusher, and the most popular, Grave Digger. Monster Jam has over 40 trucks driven by 60 talented drivers on rotation. These beasts perform incredible tricks, such as the two-wheel skills, backflip, reverse backflip, nose wheelies, front flip, huge air jump, and moonwalk! Remember, these are not human gymnasts doing these tricks – these are 12,000-pound monsters made of metal! So imagine your excitement as these trucks do their showdowns on the arena floor!
As always, Monster Jam's events required a massive arena to host their spectacle. The show always has the ground laid with obstacle courses and dirt to accommodate the truck's massive wheels and power. The event also has a racing track, like the Triple Threat series, where they hold speedster racing and obstacle rouse competitions.
Moda Center's impressive facility is the perfect venue in Connecticut to host such an event. The state-of-the-art arena has been the number 1 choice among prolific touring events like Monster Jam, World Wrestling Federation, NXT TakeOver, UFC, and many more. Apart from sports events, the arena hosts countless concerts by the world's biggest music stars.
Experience Monster Jam at the Moda Center on Sunday 3rd, March 2024! We promise you won't regret it! Tickets are now available!