Moda Center | Portland, Oregon
Killjoys, make some noise for the ultimate comeback concert your punk rock heart could not contain this fall! Witness the iconic band, My Chemical Romance, in a night of greatest hits and ultimate concert performance this Sunday, 2nd October 2022, at the Moda Center, Portland, Oregon. Whether you have been a loyal fan since the late 2000s or, like thousands of others, just found the band's awesome music through the internet, Sing with them! "Sing it out, for the ones that'll hate your guts!" If you don't get that reference, then you might want to review all your MCR songs because you'll surely feel like an outcast in the sea of euphoric fans when you can't sing along to the band's signature songs! So better call all your concert buddies and secure concert tickets now because you don't want to get left behind in the most anticipated rock concert of the year! Click on the "Get Tickets" button to grab yours now.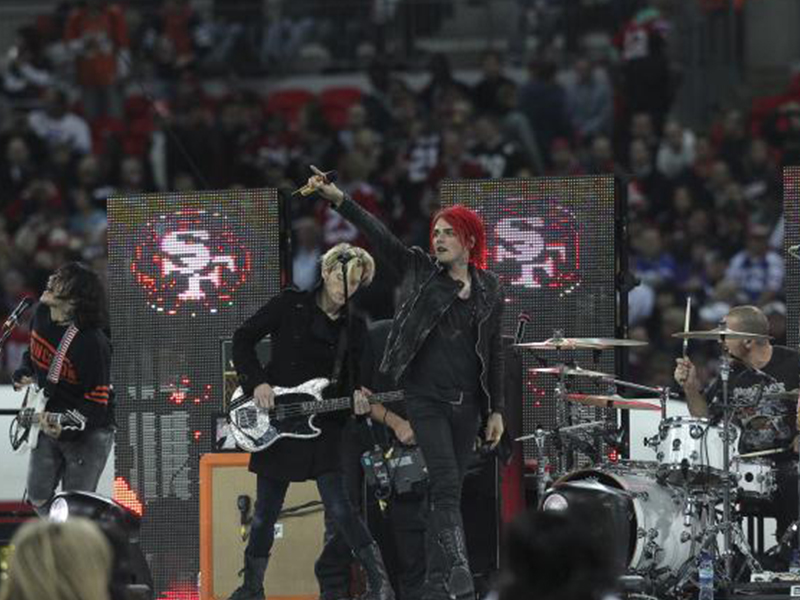 Being one of the most influential bands that came out of the 2000s and 2010s' emo rock era, My Chemical Romance needs no introduction. You might be living in a cave if you don't know the creative genius of Gerard Way, Ray Toro, Frank Iero, and Mikey Way.
The band which originated in New Jersey, broke into the rock music scene in 2002 with their "I Brought You My Bullets, You Brought Me Your Love" album. They went on to release another album entitled "Three Cheers for Sweet Revenge" in 2004. For most earlier fans of MCR, this album is considered to be the one that propelled the band into stardom. The album's platinum status solidified that fact. But all of this success would be overshadowed by the famous 2006 concept album, The Black Parade, which generally received favorable reviews from music critics and was certified triple platinum in the United States and the United Kingdom.
The album was followed by the critically-acclaimed fourth studio album, Danger Days: The True Lives of the Fabulous Killjoys, in 2010. After success beyond music and touring, the band called it quits and decided to go separate ways in 2013 — much to the fans' dismay who are still fixated on the numerous hits from the band. The songs "Helena," "Na Na Na (Na Na Na Na Na Na Na Na Na)," "I'm Not Okay (I Promise)," "Sing," "Mama," "Teenagers," "Planetary (GO!)," "Welcome to the Black Parade," among many others have become an anthem for most fans over the years.
Lucky for everyone, the band made an exciting announcement in 2019 for their reunion tour. It was a massive hit for the band who, after a six-year hiatus and nearly two decades of emo punk rock music, still knows how to rock and entertain an audience in a "My Chemical Romance-kind-of-way!" The success of their 2019 tour prompted the band to announce another tour for 2020. But due to the pandemic, the band had no other choice but to cancel the tour. They were also a no-show in the 2021 Aftershock Festival last year that they'd were supposed to headline along with Limp Bizkit and Metallica.
Now there's no stopping MCR from giving their fans what they desire all these years. A concert performance that is worthy of a two-year's wait is coming your way this October at Portland, Oregon's Moda Center. As part of the band's 2022 tour, this concert will surely be one of the most remarkable concert experiences you'll have this year. So make sure to grab your tickets now because they might run out soon!