Moda Center | Portland, Oregon
Brace yourselves for a night of spellbinding music as the legendary Pepe Aguilar takes center stage at the renowned Moda Center, this November 24th, 2023. An acclaimed maestro of traditional Mexican and pop music, Aguilar has been weaving magic with his potent voice and soul-stirring renditions, captivating hearts for years on end. His multifaceted talent, awarded with multiple Grammys, seamlessly merges mariachi, ranchera, and pop, infusing a rejuvenating spirit into these ageless rhythms.
Get ready to be swept off your feet by Aguilar's dynamic performances and sonorous vocals in a concert that promises to be etched in your memory. His ardor for music is palpable, stirring every listener with the emotive might of his compositions.
Seize the chance to witness Pepe Aguilar as he brings the Moda Center alive this November! Tickets are up for grabs, but be warned – they're hot commodities expected to sell out rapidly, so don't dawdle. You wouldn't want to miss this magnificent display of Aguilar's enduring artistry.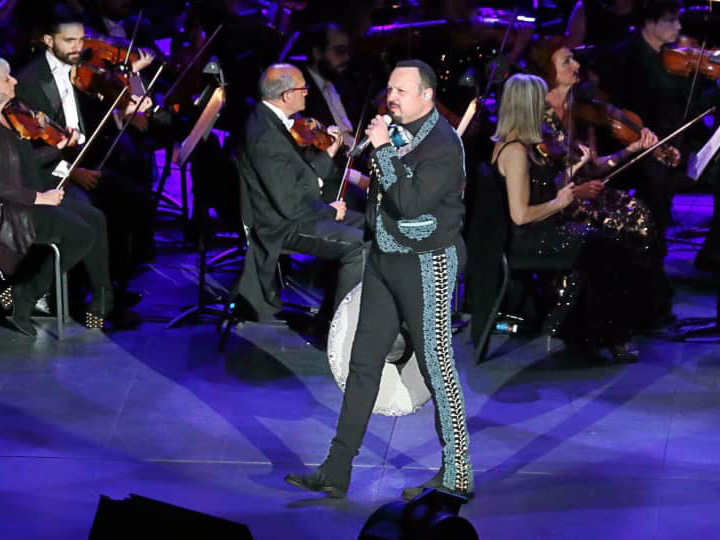 Immerse yourself in the passionate world of Mexican traditional music with the legendary Pepe Aguilar, as he graces the stage at the esteemed Moda Center on Friday, November 24th, 2023. This maestro, a total legend of Mexican music royalty and the son of the iconic Antonio Aguilar and Flor Silvestre has been instrumental in the evolution of traditional Mexican and pop music over the past few decades.
Aguilar's discography showcases his remarkable talent for melding mariachi, ranchera, and pop, imbuing fresh vitality into these enduring musical traditions in a fresh and unique way. His catalogue has reached over 15 albums strong and has not only earned him numerous Grammy and Latin Grammy Awards but also cemented his influential status within the music realm.
His 1998 hit, Por Mujeres Como Tu, dominated the Billboard charts for a whopping 52 weeks, catapulting Aguilar into international acclaim. With deep respect for his musical roots, Aguilar's deft blend of genres crafts a sound that transcends borders, uniting music lovers across generations.
On stage, Aguilar's robust voice weaves a spell, offering performances steeped in heartfelt emotion and authentic cultural heritage that listeners can't help but to be captivated by. His passion, palpable on stage, creates an immersive ambiance that fans can't get enough of.
Step into this musical odyssey at the Moda Center, as Aguilar serenades you with a collection of timeless classics and popular hits from his illustrious career that will be remembered forever. The harmonious blend of traditional and contemporary will create a vivid musical tapestry, a testament to Aguilar's mastery.
Don't let this musical extravaganza on November 24th, 2023, slip by. It's a golden chance to witness the symphony of Mexican tradition and pop innovation as Pepe Aguilar weaves his magic. Hurry and secure your tickets, as they are expected to sell out fast. Be there to watch this musical maestro in action, in a performance that will reverberate in your heart long after the final note fades.