Moda Center | Portland, Oregon
This generation's hottest pop-rockers, The 1975, just announced their biggest North American trek yet. Hitting the road this fall, the band is trekking through winter as it plays major cities in the U.S. and Canada. Wrapping up their global "At Their Very Best" tour, the band is stoked to stir things up, "Still … at their very best". The extensive trek isn't skipping Portland! The 1975 is geared up to hit the stage at Moda Center on Friday, 1st of December 2023. As its newest LP "Being Funny in a Foreign Language" rocks the hearts of listeners across the globe, this generation's bad boy is switching things up! At their very best, every night is full of surprises as Matty Healy drops controversial spiels right before the band slams into sonic heaven. Like 'Chocolate, a 1975 show is definitely a sweet treat! So, stop looking for 'somebody else by booking those tickets now!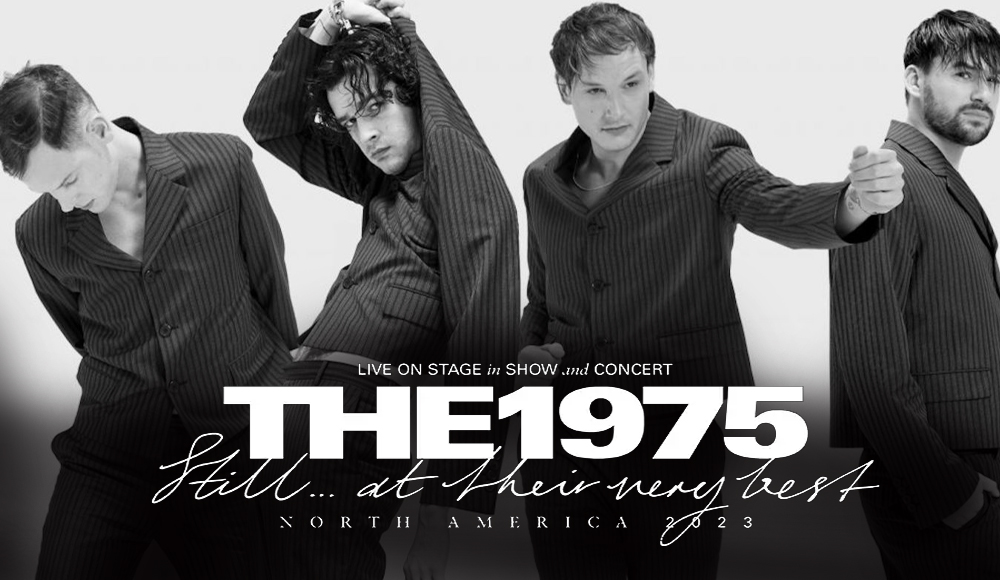 The English bad-boys, led by no other than Matty Healy, are heading back on tour, announcing their biggest North American headlining trek yet! Wrapping up the "At Their Very Best" world tour, the band is heading back across the U.S. and Canada, performing "Still … at their very best". His rumored ex might be skipping Portland in her own massive trek, but The 1975 isn't! The band is slated to perform at Moda Center on December 1st.
In celebration of the big surprise, the band released a new episode of "A Theatrical Performance Of An Intimate Moment" on their YouTube channel. Its ATPOAIM series stars Healy as he navigates emotions and struggles amidst the band's sonic experiences.
Marking their fifth #1 record in UK charts and their fourth top-ten Billboard 200 chart hitter, "Being Funny in a Foreign Language" is one of the band's best releases yet. It managed to bag five-star ratings from the likes of NME, The Telegraph, Metro, Evening Standard, and Rolling Stone. The album serves a slew of viral hits and crowd favorites including "Oh Caroline", "All I Need to Hear", "Happiness", "Part of the Band", and "I'm in Love with You".
As the band inches closer to wrapping up the "At Their Very Best" trek this summer, they're coming back to turn up the heat amidst the cool winter breeze at Portland… still… at their very best!
With a new record that exudes bad-boy romantic vibes in every track, they've definitely got what it takes to steal hearts! "So we just wanted this record to be really like a captured moment and not be too constructed and even produced that much….," Matty Healy shared in an interview with Zane Lowe. "And it's us having fun. And I think that there's this real desire in art to see something remarkable with as little technology as possible."
Dropping big surprises at every tour since the band's debut, the band is serving theatrical aesthetics and experiences this time around. Known for shifting vibes and attitudes led by Matty Healy, a 1975 show definitely won't disappoint. And oh, just to mention, they're still …at their very best!
"It kinda started from this idea of bringing a theatre show into an arena," George shared with DORK. "There's always been that theatrical element to our 'arena rock show'," Matty added. "we realized that all of our albums had been complete diversions from the previous album, but our show had kind of been a distillation of each previous show," explaining how the band's "At Their Very Best" showed is an awakening of their own "neon-dreamworld".
As this neon-dreamworld takes new heights across North America, make sure to save your spots at the party by booking your tickets now!