Moda Center at the Rose Quarter | Portland, Oregon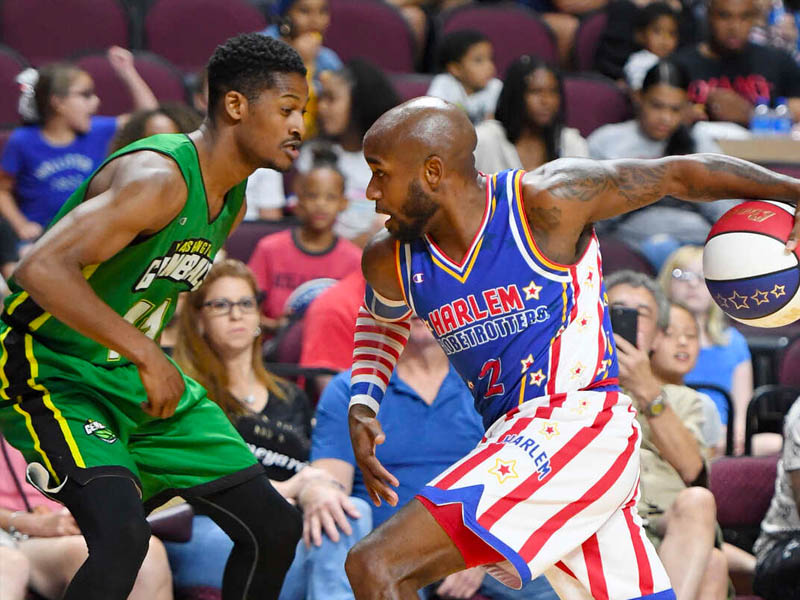 You might just want to pack some punch into your New Year, and what better way to enjoy the beginnings of 2024 than by catching the thrilling performance of the Harlem Globetrotters! When you thought basketball was just about teams playing for that top score, you should guess again! This exhilarating basketball exhibition combines theater, comedy, and excellent athleticism! It's a like a mind-blowing circus performed by top basketball players and designed to wow audiences of all ages! This winter, the Harlem Globetrotters travel to Portland, Oregon, to deliver an incredible presentation on Saturday, 20th January 2024! Prepare for clever tricks, some crafty demonstrations, and jaw-dropping dunks as the Harlem Globetrotters light up the Moda Center! You're sure to appreciate the performers' penchant for great entertainment using nothing but their skills and a basketball! So don't miss out on this amazing show featuring none other than the remarkable Harlem Globe Trotters at the Moda Center! Grab your tickets now through the Get Tickets link!
This unique presentation features amazing athletes whose passion for basketball has turned into great entertainment! The Harlem Globetrotters is a beloved basketball exhibition team that has turned their love for the game into a world-class presentation of great athleticism. Having emerged over 90 years ago, the Harlem Globetrotters features a roster of all sizes. Many of their athletes tower over 6'6" feet, but they also have some feisty 4'5" inches players! As these athletes present a wonderful basketball showcase, you will be awed by their incredible skills, powerful jumps, mind-blowing dunks, and more!
Founded in the Southside of Chicago, the Harlem Globetrotters were originally a team of Black American basketball players who thrill audiences with exhibitions before a dance performance at the Savoy Ballroom. Due to a declining number of audiences, the Savoy Five were brought in to attract more attendees. Soon enough, the members left the group and formed the Globe Trotters. They began touring and entertaining crowds across North America. By 1929, the team was renamed the New York Harle Globe Trotters. Today, the group is now a professional attraction that features incredible performers. One of the members, Chuck Cooper, even made history as the first Black player to sign an NBA contract.
Over the years, the team has developed countless skits, stunts, and comic routines – all designed to entertain basketball and non-basketball fanatics alike. This 2024, the team has prepared an amazing performance that will pull out all the stops. Prepare for high-flying drunks, tricky passes, and awesome lay-ups. The Harlem Globetrotters have many incredible tricks up their sleeves, and you'll surely have a memorable night watching them light up the Moda Center!
Lucky for fans in Portland, the Moda Center is the perfect destination to host an amazing showcase by the world-renowned exhibition basketball team. Attendees can look forward to the venue's excellent facilities, great customer service, and top-tier accommodations. The Moda Center is home to top sports teams like the Portland Trail Blazers and formerly hosted the Portland Winterhawks, Portland Fire, and Portland Forest Dragons. So definitely, the Moda Center knows a thing or two about hosting top-tier sports entertainment!
Catch the Harlem Globetrotters on Saturday, 20th January 2024, by scoring tickets now through the Get Tickets link!