Moda Center at the Rose Quarter | Portland, Oregon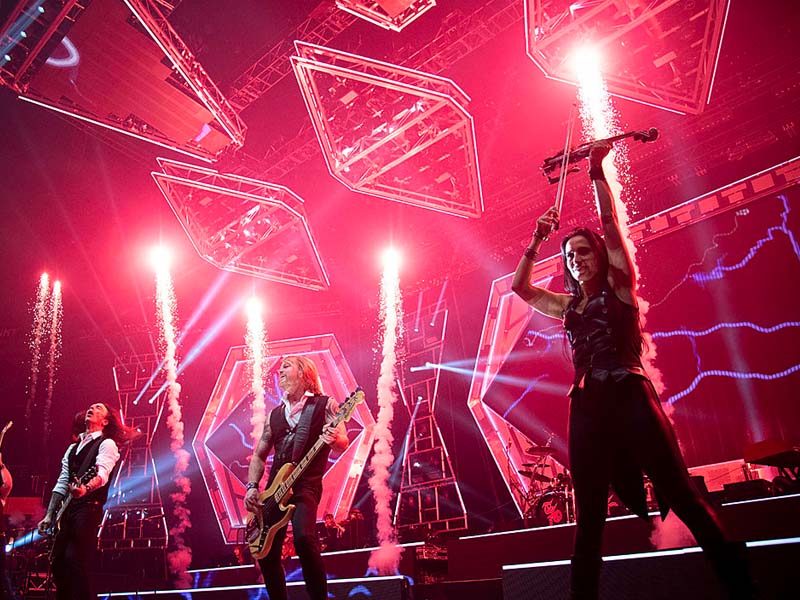 Indulge your music pleasure needs by experiencing one of the season's most dynamic and phenomenal holiday-themed spectacles! The illustrious symphonic metal powerhouse, the Trans-Siberian Orchestra, will be hitting the road this winter to deliver a beloved concert outing titled The Ghosts of Christmas Eve: The Best of TSO and more! The Florida-based rockers have entertained music enthusiasts every winter season with their enigmatic show comprising original and holiday hits, such as "Christmas Dreams," "Christmas Canon," "O Come All Ye Faithful," "Christmas in the Air," and more! This year, TSO will be performing another coveted series, which includes a stop in Portland, Oregon! Lift your holiday spirit (but make it metal) on Sunday, 26th November 2023, when you catch TSO light up the stage! The band will be performing a plethora of fantastic holiday staples, plus their original compositions, at the Moda Center! Tickets are now available! So hurry and grab yours now before it's too late!
The Trans-Siberian Orchestra is set to return for the winter season, and they're bringing back a beloved tour enjoyed by tens of thousands of fans last year. The Ghosts of Christmas Eve: The Best of TSO and more is set to conquer the holiday season with numerous stops across the U.S. and Canada. The tour, which kicks off in November, will deliver a whopping 119 shows this 2023! Can't you believe it? But delivering multiple shows per day is something that TSO has been adept at doing, plus all band members are extraordinary musicians!
This 2023, fans can expect a dynamic setlist packed with incredible hits from TSO's highly acclaimed efforts, including The Ghosts of Christmas Eve and The Best of TSO. These staples include Christmas favorites, such as "O Come All Ye Faithful / O Holy Night" and "First Snow." Meanwhile, the band will also be delivering original hits, such as "Christmas Canon Rock," "The Lost Christmas Eve," "Wizards in Winter," and more. TSO's show will not be complete without some iconic covers. Their 2023 setlist is likely to feature some phenomenal renditions of renowned artists. During their tour last year, the band covered Ludwig Van Beethoven's "Requiem (The Fifth)," Ian Hunter's "Cleveland Rocks," and Savatage's "If I Go Away."
Given that TSO is a highly technical metal band, the songs will have exquisite arrangements, sensational solos, mindblowing riffs, and more. Band members Jon Oliva, Al Pitrelli, and Robert Kinkel are all incredible musicians and have consistently produced a head-bang-worthy holiday spectacle since the early 2000s. The show attracts all types of listeners, ranging from Christmas enthusiasts to symphonic and progressive metal fans and more. If you love holiday-themed concerts and heavy metal, then Trans-Siberian Orchestra's The Ghosts of Christmas, Best of TSO, and more is the perfect show for you!
Lucky for fans in Portland, TSO has chosen the Moda Center as their destination for their Oregon stop. The venue has a great history of hosting top-tier concerts, and its excellent facilities will ensure a great entertainment experience. You'll love seeing the Trans-Siberian Orchestra light up the stage at the Moda Center since the venue is perfect for housing groundbreaking productions.
See Trans-Siberian Orchestra conquer the state-of-the-art venue, the Moda Center, on Sunday 26th November 2023! Tickets are now up for grabs!