Moda Center | Portland, Oregon
Prepare for a symphonic metal overload as Trans-Siberian Orchestra make its way to Portland, Oregon! On Monday, 28th November 2022, Trans-Siberian Orchestra will deliver its exhilarating set at Portland's premier entertainment destination, the Moda Center! The show is part of Trans-Siberian Orchestra's winter tour, titled the Ghosts of Christmas Eve, consisting of 30 shows across North America. The Ghosts of Christmas Eve is a rock opera released as a live video performance in 1999. Fans can expect this groundbreaking band to perform their massive hits and crowd favorites! So hurry and grab your tickets now to See Trans-Siberian Orchestra conquer the Moda Center!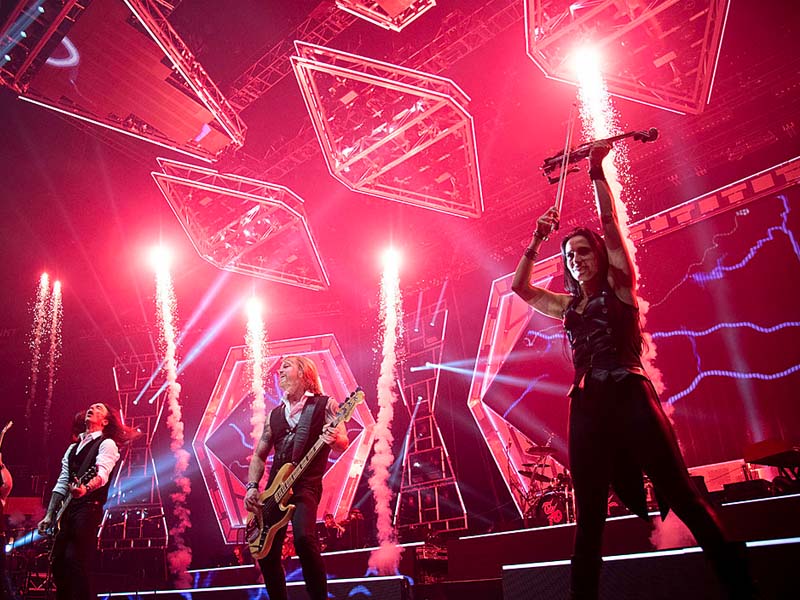 Music critics hailed Trans-Siberian Orchestra (TSO) as an "arena rock juggernaut." The band, founded by Paul O'Neill, Jon Olivia, and Al Pitrelli, has sold over 10 million albums worldwide. Meanwhile, the band's groundbreaking and breathtaking shows have sold over ten million tickets. Billboard Magazine has recorded TSO as one of the Top 15 best ticket-selling bands of the first millennium. Unlike most rock bands, TSO has never performed in clubs throughout its career. The band is famously known for performing in premiere theaters and arenas.
The band's music is a fusion between heavy metal and classical music – heavily using guitar distortions accompanied by symphonies. Paul O'Neill, a producer, and manager for bands like Aerosmith, Joan Jett, and Scorpions, created the band when he put together rock musicians Al Pitrelli and Robert Kinkel. In 1996, the three rock icons formed Trans-Siberian Orchestra. The inspiration behind the name came to O'Neill when he visited Russia and became captivated by Siberia's beauty.
TSO released its debut album, Christmas Eve and Other Stories, in 1996. The album is the first part of the band's Christmas trilogy, which includes The Christmas Attic and The Lost Christmas Eve. The debut album became the best-selling Christmas album of all time and sold more than three million copies in the U.S. In 1999, TSO released a made-for-television film, The Ghosts of Christmas Eve. The film has a charming premise accompanied by an incredible score composed of classic Christmas songs. The New York Times referred to the movie as a "powerful artistry" and praised it for its "musical exploration of art and the Christmas spirit."
This winter, TSO brings back the magic of The Ghosts of Christmas Eve. If you're a fan, this is your opportunity to experience the 1999 masterpiece at the Moda Center! Tickets to see the band perform on Monday, 28th November 2022, at the Moda Center are now available! You better score your tickets now before it's too late!