Moda Center | Portland, Oregon

Trap corrido pioneer, Junior H, is taking his $ad Boyz 4 Life tour across the nation this fall! The extensive trek sends the Guanajuato-born singer-songwriter across 21 major cities, including a much-anticipated stop in Portland, Oregon! On Sunday, 16th October 2022, Junior H, who is currently promoting his latest album, $ad Boyz 4 Life, will be lighting up the Moda Center! On this day, fans can expect Junior H to cover songs from his chart-topping studio effort, as well as his other releases. If you've been listening to corrido tumbado (trap corrido), you should get your tickets now and check out Junior H's upcoming show at the Moda Center!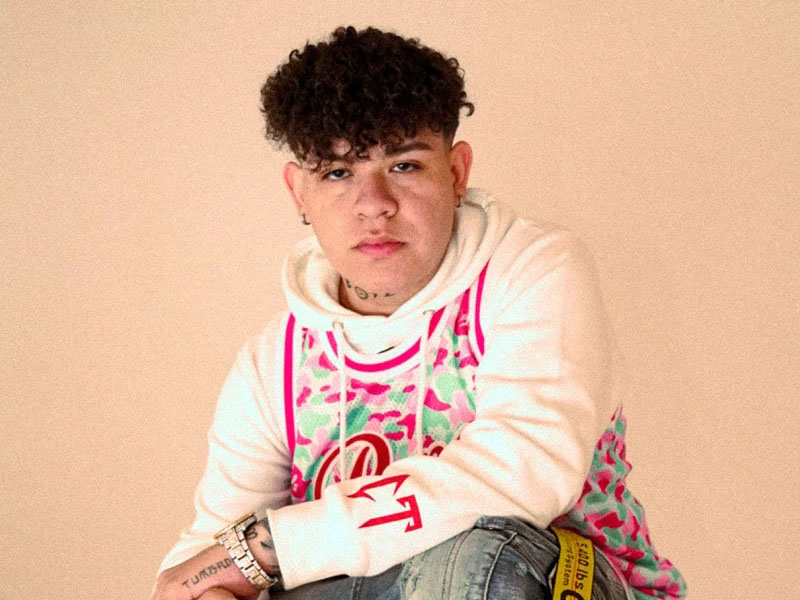 Junior H released his monumental album, $ad Boyz 4 Life, in February 2021. The highly-acclaimed album topped the Regional Mexican chart. The album was the quintessential mix of urban corridos (a genre influenced by black and Hispanic culture) and the ever-growing trend of sad sierreño tunes. During an interview with Billboard, Junior H revealed how $ad Boyz 4 Life influenced his career for the better. "It's an album that has really impacted my career, and to see that it's become a movement well that makes me feel so much joy." At 22 years old, Junior H will be embarking on his first major U.S. tour. "The vibes for this tour will be super chill, we'll be celebrating, and people will get to enjoy my corridos. There will also be a lot of love for the morritas (girls)," he added.
Junior H, who's currently based in Los Angeles, is at the forefront of the corrido tumado movement. His brand of music fuses traditional regional Mexican music with hip-hop. The singer put himself on the map when he independently released the single "No Eh Cambiado" while still in high school. The song quickly went viral and enabled him to sign with Rancho Humilde, regarded as Mexico's top regional music label. After signing the record deal, Junior H dropped his debut EP, Atrapado en un Sueño (Trapped in a Dream), in 2020 followed by full studio releases $ad Boyz 4 Life in 2021 and Mi Vida En Un Cigarro 2 in 2022.
Tickets to experience Junior H's $ad Boyz 4 Life Tour a the Moda Center are now up for grabs!