Moda Center at the Rose Quarter | Portland, Oregon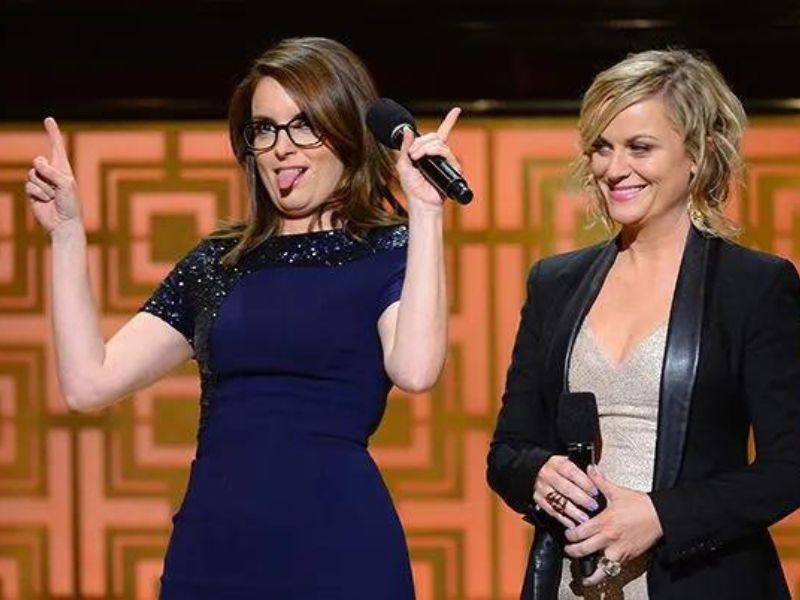 Your favorite Saturday Night Live jokesters, Golden Globe Awards co-hosts and "Baby Mama" co-stars are co-headlining again!! After the incredible triumph of their first live sold out tour in spring 2023, Amy Poehler and Tina Fey are continuing their Restless Leg Tour.
The comedy legends, writers, producers, actresses and Saturday Night Live alums are bringing their hilarious wit to Portland at the Alaska Airlines Theater of the Clouds - Moda Center on Saturday 13th January 2024.
In a video posted to the tour's official Instagram, Fey jokes, "It's gonna be an evening of comedy, conversation improv, maybe a little slow-dancing between us…"
"We don't know yet, but it's gonna be awesome," she adds.
"We cannot wait to see you!" says Poehler.
Being the veteran improvisers they are, no two shows starring Amy Poehler and Tina Fey are the same — the best way to find out is live!! Circle your calendars, secure your tickets now and be part of this one-of-a-kind, hilarious night!
The first leg of the "Restless Leg Tour" in spring 2023 was a huge hit with fans, and completely sold out. It's clear that Amy Poehler and Tina Fey are no stranger to hosting together. Not only was their last show a complete sell out, but these comedy legends have had the pleasure of hosting the Golden Globes four times together!!
After leaving Saturday Night Live, both comedians had incredibly successful careers. Tina Fey gained widespread recognition for her role as "Liz Lemon" in the comedy series 30 Rock, which achieved an astonishing record of 22 Emmy nominations in a single season for any comedy series!! Throughout its seven-season run, the show accumulated a total of 103 nominations and secured 16 awards. WOW!
Fey's talents extend beyond television, as she also penned the screenplay for the beloved comedy film Mean Girls!! Her work on the big screen didn't stop there, as she adapted the story for a successful stage production, which won as many as 12 Tony Award nominations.
Meanwhile, Amy Poehler gained fame through her lead role in the Emmy-nominated NBC comedy series Parks and Recreation. And now she's co-hosting the second season of Peacock's Baking It alongside Maya Rudolph, while also serving as executive producer!!
And the two former SNL jokesters are now taking their hilarious comedy to the Alaska Airlines Theater of the Clouds - Moda Center.
Fun fact: each and every show on the Restless Leg Tour is 100% unique for the pro improvisers. "If you come to a show more than once, you are going to see a different show the second time," Poehler shared with The Hollywood Reporter. "We're always working on new material. We want to make sure that people feel like the show's for them. But there are some things that have been working really well, that we keep coming back to, and it's fun to keep tweaking to see if we can make it better and better."
Sound like the night out of your dreams? Gather your friends and grab your tickets now!